That's all, old pal. Long may you run…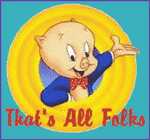 Last week, I helped a dear friend commit government-sanctioned assisted suicide. My friend could keenly feel the demolition that age and time works upon us. He understood and accepted the destiny fated to all people and things in a disposable society. He went quietly, with honor and a grace that belied the full-throttled energy with which he had shared his life with me.
My friend and I were veterans of many quixotic expeditions, purposeful enterprises and fruitless undertakings. Through most of his life he had been easily roused and was always ready to go. His strength and nimbleness had quite literally saved my life on several occasions. And many times, without hesitation, I had implicitly trusted him with the lives and safety of all those I love.
The replacement of the best-loved vehicles that I have owned has always been followed by a period of mourning. I am inundated with flashbacks of past adventures and travelogues. The flashbacks seem so vivid, and the discarded vehicle seems so secured to their lasting recollection. Even the new vehicle's promise of trunks of memories yet to come does not dispel my wistful recollections of those irretrievable miles.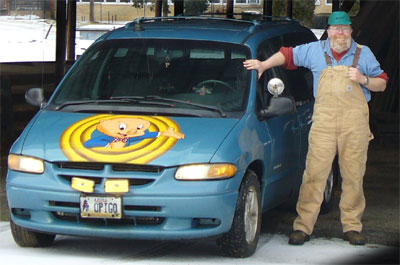 We are told that time changes things, but those of us well acquainted with time know that we actually need to change things ourselves. When the US government's CARS program – aka: Cash for Clunkers – was extended earlier this month my wife and I decided it was time for a change. We started looking for a new family vehicle.
The management and execution of the CARS program was a chaotic mess, with descriptions best left to conveyance pundits and those consumers most disturbed by the process. We negotiated the craziness and managed to buy a competent and capable new vehicle with which to enliven the boulevards and toll-roads for a while.
Vehicles like our beloved OPIGO that were traded-in under CARS were required to be transferred for disposal and salvage. Our van would run no more, hence the "government-sanctioned assisted suicide." But although these changes have come, I still want to remember for a while and treasure our van…
267,954 miles
17+ family vacations
10 years of trips to our Fishcamp and the snows of Northeast Ohio winters
9 years of Porky Pig painted on the hood calling forth countless smiles
5 years of daily sales calls and hauling exhibitions for trade shows
1 (only) debilitating breakdown
0 accidents, just a few user-inflicted dents and scratches
OPIGO – He did what he could. He gave what he had.
Thanks, pal!…