The offices at Porkopolis.org added a new indoor pool and mud wallow in December of 2010. The pigs and I have been taking some time off to enjoy these treats and recompose our sensibilities.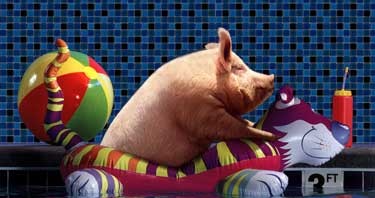 We have also been working behind the scenes on a few projects we will be unveiling in March:
the first issue from our new Occasional Reprint Series
a new faster

&

lighter version of our site theme
a major new exhibition for the Art Museum
HAPPY NATIONAL PIG DAY!
Thanks for visiting!
Dan