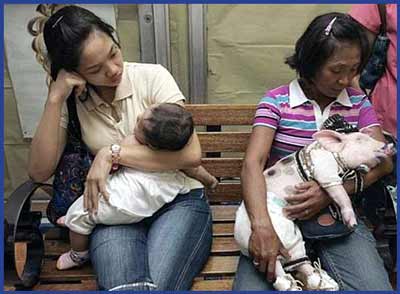 Yuke was burdened with memories of her toil in childbirth and by her expectations of the future demands of parenthood and of nurturing her child through adolescence and beyond… While Soo Min could think only of all the recent laughter and cuddling, seasoned with the anticipation of soon-to-come meals of tender Moo Shu pork.
A peasant becomes fond of his pig and is glad to salt away its pork. What is significant, and is so difficult for the urban stranger to understand, is that the two statements are connected by an 'and' not by a 'but.'

John Berger from the essay "Why Look at Animals?" in About Looking, (1980).
---
Additional information: