The newest members of Mrs. Pinchbeck's Ballet School for Gilts crowd the walls and corners of the rehearsal hall as the full senior squad perform a dress rehearsal of Swine Lake.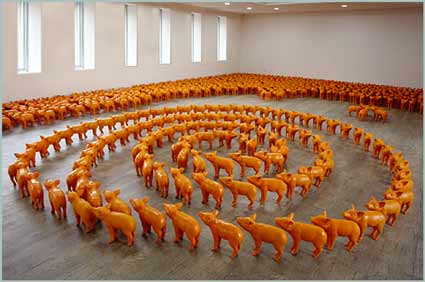 It's no good running a pig farm badly for 30 years while saying, 'Really, I was meant to be a ballet dancer.' By then, pigs will be your style.

Quentin Crisp, (1908-1999), English professional model, raconteur and writer.
---
Additional information: