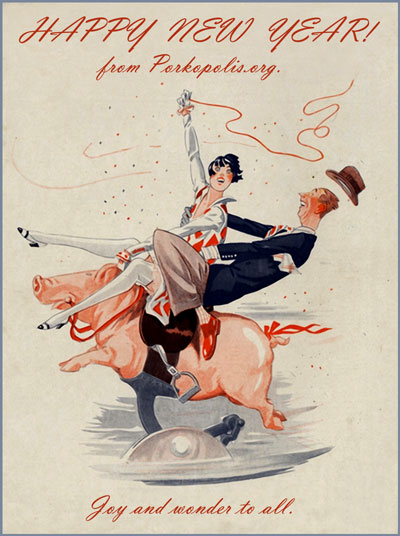 My body is reluctantly dragged ever forward by a life that roots like the snout leading some powerful hog. Under contract of carriage we plunge ahead with seldom a pause. Life and the hog know exactly where we are going. By chance, truffles, but I know the terminal where this delivery is dispatched. That's why I delay.

— Daniel E. Schultz, living the life of a swineherd as editor and curator at Porkopolis.org
Wishing all a Happy New Year and a snout full of joy and wonder for 2015.