I am a learner, and until recently neither Adam nor the furthest foraging pig had ever pissed here in this primordial meadow where I now stand.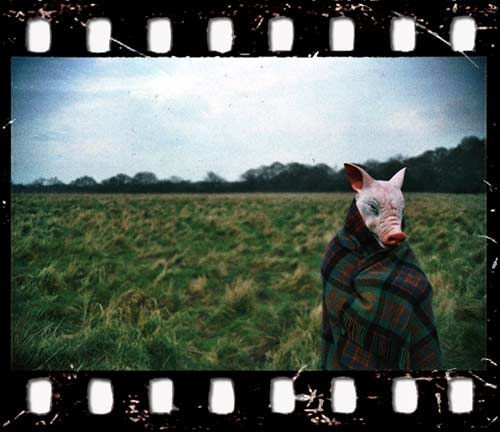 The swineherd smells the wild pig smell of grass, and smelling it she learns the weight of time. Stretching, she reckons the burdens of a plighted troth to meaning, loneliness, mortality and mirth.

Then rising, she wafts away the fates and flies that fuss close-in around her. She convenes her charges, and hastens the herd toward a remote path she expects they will soon find.

the Porcine Oracle
Student, suitor and stranger. I remain deterred a while in the meadow of these remote lands, but it's all provisional, and a proper pig knows when to root on.
---
Additional information:
From the Porkopolis Archive: