In early September I started to hear people whispering about the return of PSL's – Pumpkin Spice Lattes. Speaking in hushed reverence, they praised the beginning of another season of the reign of ridiculous pumpkin spiced products.
I tried to ignore the whispers of these addicts. September is, after all, but a gateway to Fall.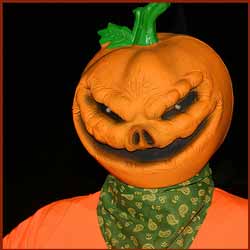 It is the month when the sane among us try to hang on to the last vestiges of summer. Pumpkin spices seem intrusive during those final weekends of beaches, backyard barbecues and baseball. And yet, here they are.
The time of pumpkin spice overload, and the reign of ridiculous pumpkin spiced products, now lasts from Labor Day on through Christmas and the New Year. Totally unnecessary pumpkin spice flavored "things" proliferate at an unwholesome and ill-considered rate. M&M's, Oreo cookies, hangover cures, Peeps, Pringles, booze, bacon, Wrigley's gum, risotto, tortilla chips…
We are truly faced with a Love Canal of the warm, sweet spice blend of cinnamon, nutmeg, cloves, ginger &/or allspice. The USA is ground zero and at this point in the century, pumpkin spices have proliferated beyond consumer comprehension.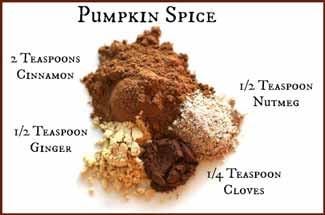 Some presumptive fool has probably tried spicing most every edible item they could devise or digest. Without some significant government policy interventions soon, this relentless seasoning by the pumpkin spice industrial complex will proliferate like feral swine in the California spinach fields.
But we can still save ourselves. Consider enjoying some other Fall products like squashes – Acorn, Buttercup, Blue Hubbard, Butternut or Spaghetti. Or, sweet potatoes, colored corn, apple ciders, apple fritters, roasted chestnuts, buckeyes (as in the chocolate dipped peanut butter candies) and of course, uncloying beers or bourbons.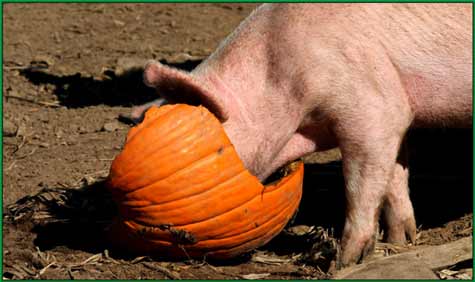 And, what about REAL PUMPKIN!?! Bake something with real pumpkin in it, and add butter, brown sugar, maple syrup or, if you must, just a very, very subtle shake of pumpkin spices… Squash your addiction and pig out on the real thing, you might just like it.
---
Disclaimer: Porkopolis.org is a private and (very) non-profit enterprise in no way connected with the food spice industry. The opinions of the products discussed in this article are my own and are fair and accurate based on my own experiences. Results and opinions may not be the same for everyone, and while I'm pretty sure I've got this one, you, as the seasoner takes full responsibility for everything and anything that could and/or does go wrong resulting in any kind or type of weight gain, digestive disorder, problem, difficulty, embarrassing gas, loss of appetite or memory or goods or services or sleep, or periods of hyperglycemia or anything else whatsoever. Enjoy!