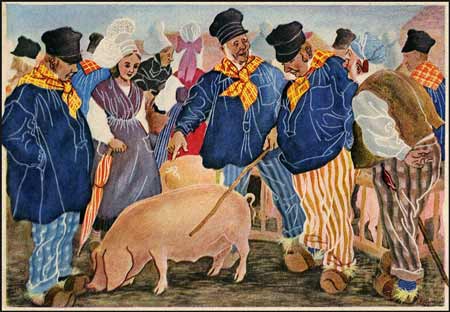 The latest art exhibition from the Porkopolis Museum of Art opens today.
Les Porcs en Plein Air is a retrospective of Impressionists and subsequent artists and artistic traditions, all inspired by the pigs of Brittany.
Some of these artists were in Brittany to paint, other artists first encountered pigs as subject matter while studying the techniques of these artists.
In either case, Brittany's pigs energized Impressionism and confirmed the pig as a righteous subject for portraiture in the context its natural open air rural setting.