United States, (b. 1961)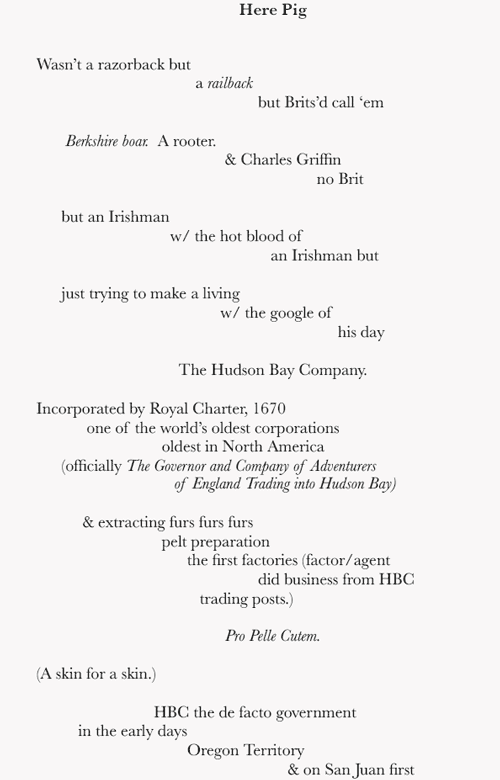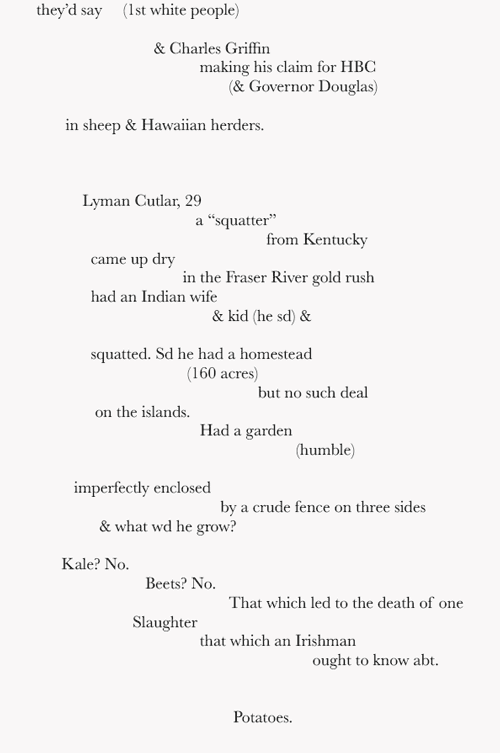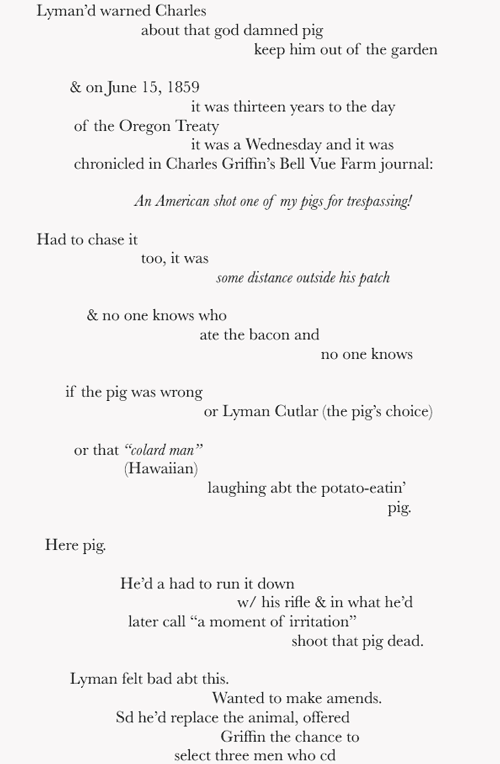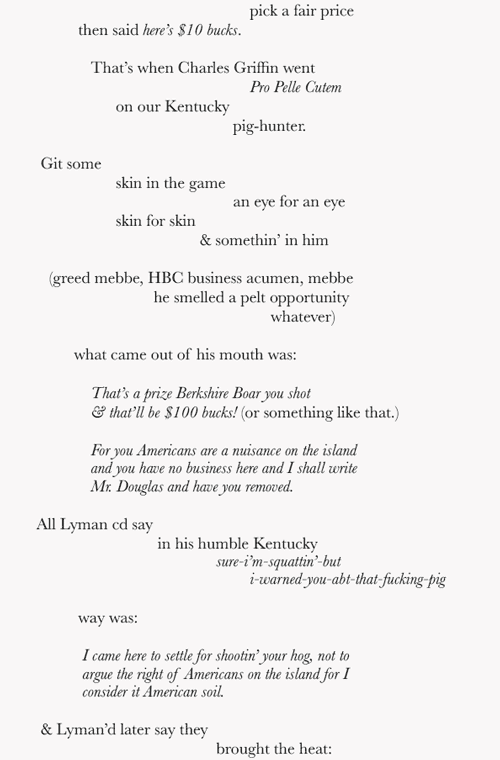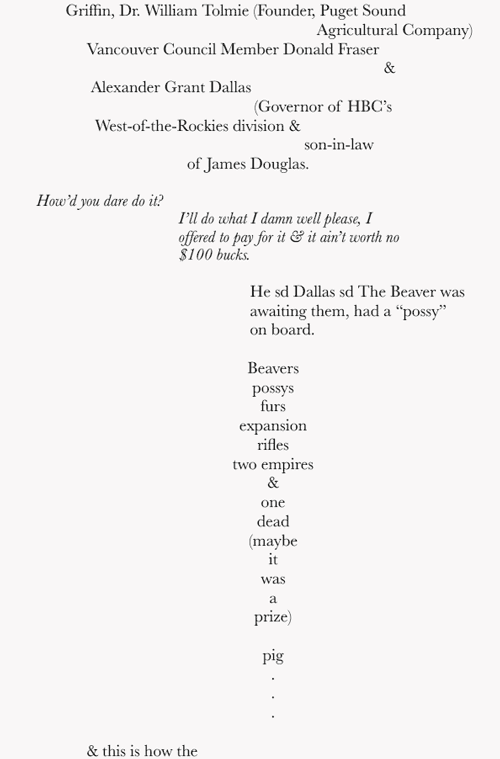 © Paul E. Nelson. Pig War & Other Songs of Cascadia. Unpublished manuscript, courtesy of the author.
Editor's Note:
Paul E. Nelson was kind enough to provide Porkopolis.org with a copy of the as yet unpublished poem – Here Pig – from his current project Pig War & Other Songs of Cascadia. It is reproduced above in the form of a series of images so as to best accommodate Nelson's style of line breaks, line indentation and punctuation.
Pig War & Other Songs of Cascadia is the continuation of the serial poem of history in verse that began with Nelson's A Time Before Slaughter. Nelson says:
The Pig War was a confrontation between the U.S. and the British Empire over the boundary between the U.S. and British North America, before Canada existed, in what is now the San Juan Islands. A pig was the only casualty and this may be the only war the U.S. did not fight.
A .pdf file of Here Pig is also available for your enjoyment
About the Poet:
Paul Nelson, United States (b. 1961), is a poet, teacher and broadcast interview host. A Chicago native, Nelson worked for 26 years in radio and has interviewed such notable poets as Allen Ginsberg, Anne Waldman, Michael McClure, Wanda Coleman, Eileen Myles, Jerome Rothenberg and Diane di Prima for his broadcasting enterprise, now known as SPLAB – Seattle Poetics LAB.
Director of SPLAB, a recognized venue for written and performed poetry in the Seattle-Tacoma area, Nelson also founded the annual Cascadia Poetry Festival, to be held in Nanaimo, BC, in 2015.
Nelson's A Time Before Slaughter, Apprentice House (2009) is an epic poem which re-enacts the history of Auburn, Washington, originally known as the town of Slaughter, and was shortlisted for the Stranger Genius Award for Literature in 2010. [DES-09/14]
Additional information: